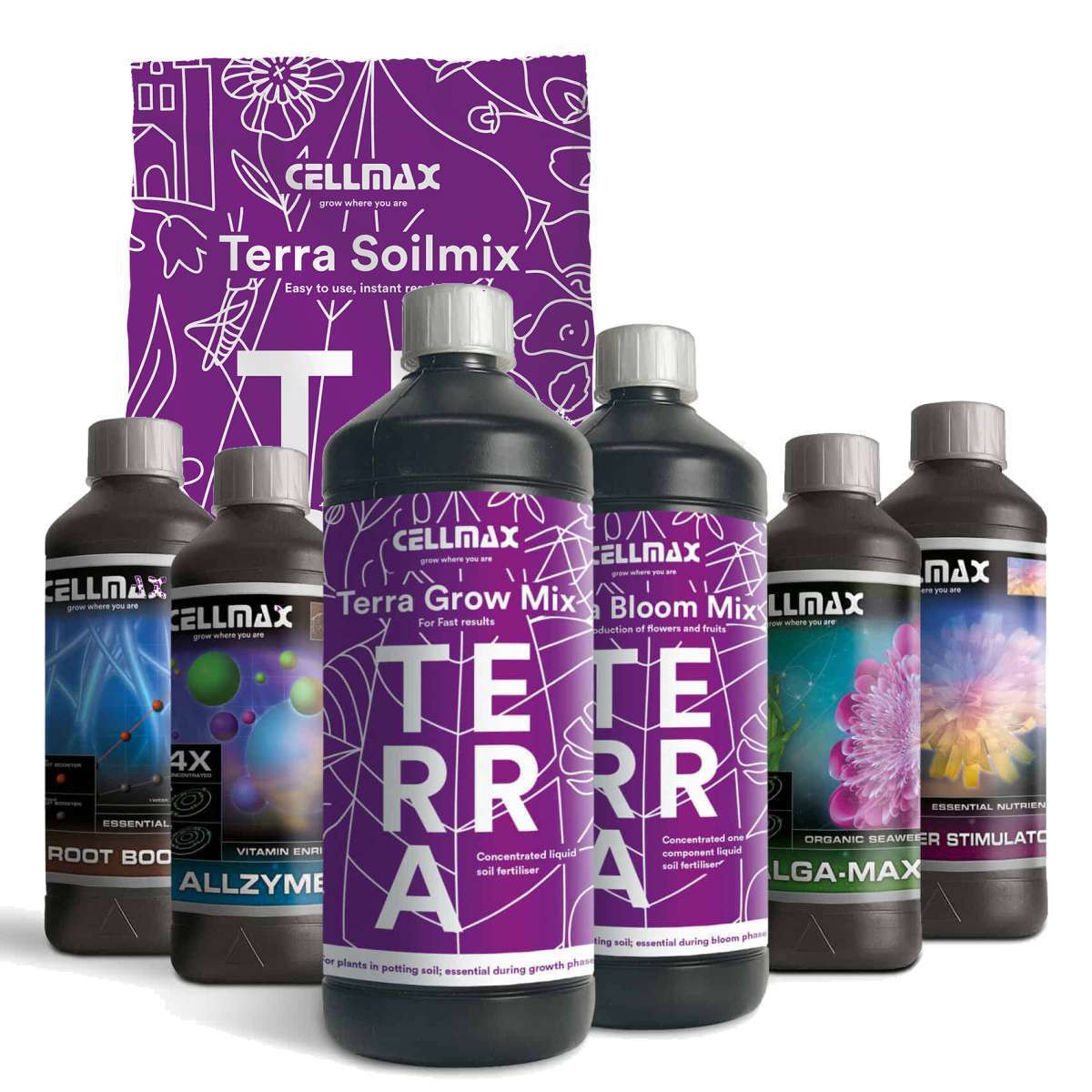 Terra set #4
Start right away with this complete grow kit. Terra potting soil and all necessary nutrients for the entire growing cycle.
From: € 95,00
✓

Free Shipping

✓

All prices include taxes

✓

Track & trace

✓

Packed clean and dry in boxes

✓

Delivered within one to three business days

✓

Environmentally conscious and sustainable transport

✓

Exchange or return within 30 days
Met de Terra kweekset #4 heb je alles in huis wat je nodig hebt om te beginnen met kweken op potgrond. Alle meststoffen, additieven én universele potgrond om direct te beginnen met kweken:
50 liter TERRA Soil Mix
1 liter Terra-Grow Mix
1 liter Terra-Bloom Mix
500 ml Rootbooster
500 ml Allzymes
500 ml Flowerstimulator
500 ml Alga-Max
Transparancy
We are therefore transparent about how we make our products. You can read the complete composition of all products on the packaging. This way you know exactly what you are growing and what you are eating.