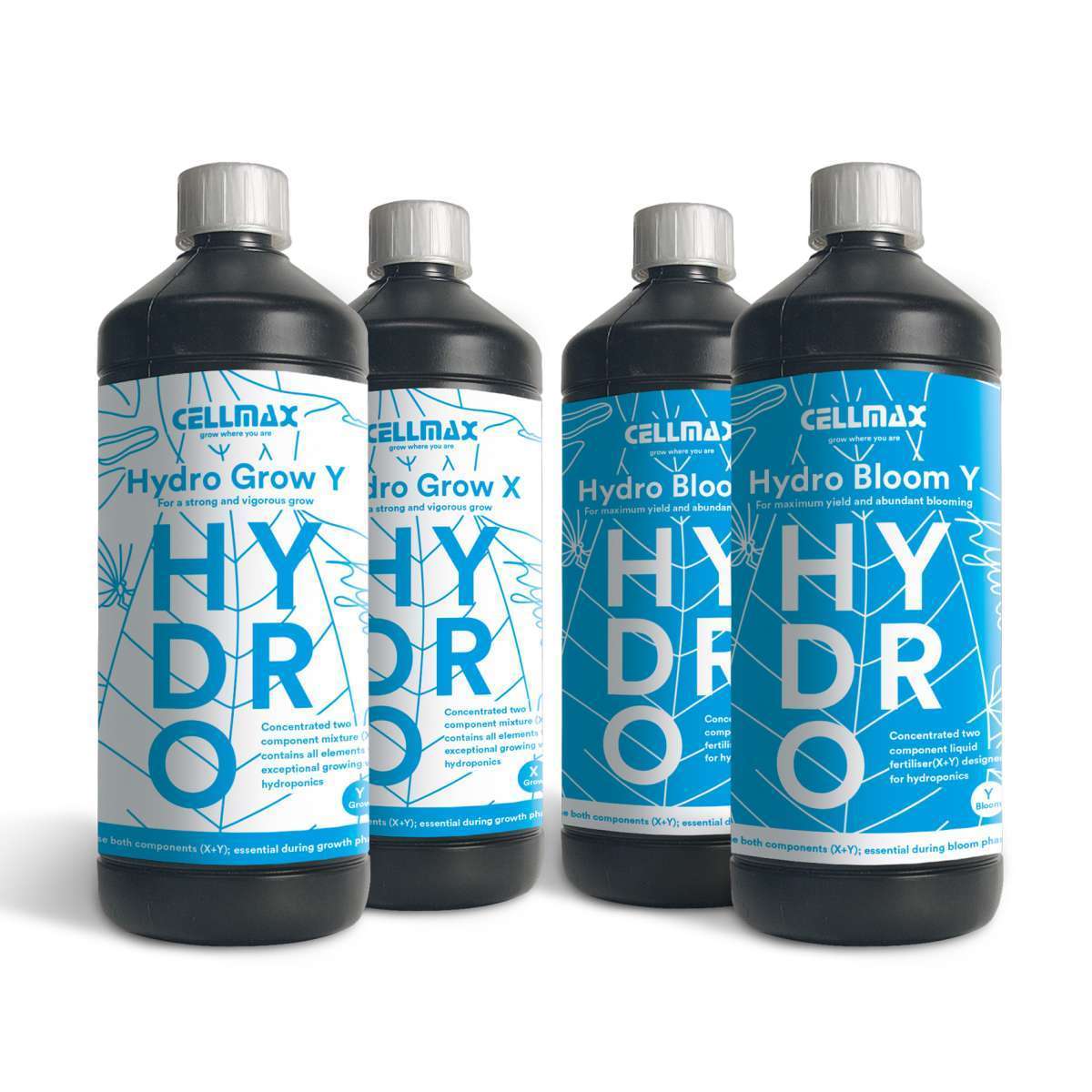 Hydro set #1
The perfect way to start growing hydroponically. Contains all Cellmax Hydro nutrients.
From: € 43,95
✓

Free Shipping

✓

All prices include taxes

✓

Track & trace

✓

Packed clean and dry in boxes

✓

Delivered within one to three business days

✓

Environmentally conscious and sustainable transport

✓

Exchange or return within 30 days
Advantage bundle
Cellmax Hydro Grow X+Y and Hydro Bloom X+Y are two-component fertilizer sets for the growth and flowering phase of your plants. Suitable for all forms of hydroponics. You use Hydro Grow during the vegetative phase, and Hydro Bloom from the start of flowering.
Transparancy
We are therefore transparent about how we make our products. You can read the complete composition of all products on the packaging. This way you know exactly what you are growing and what you are eating.