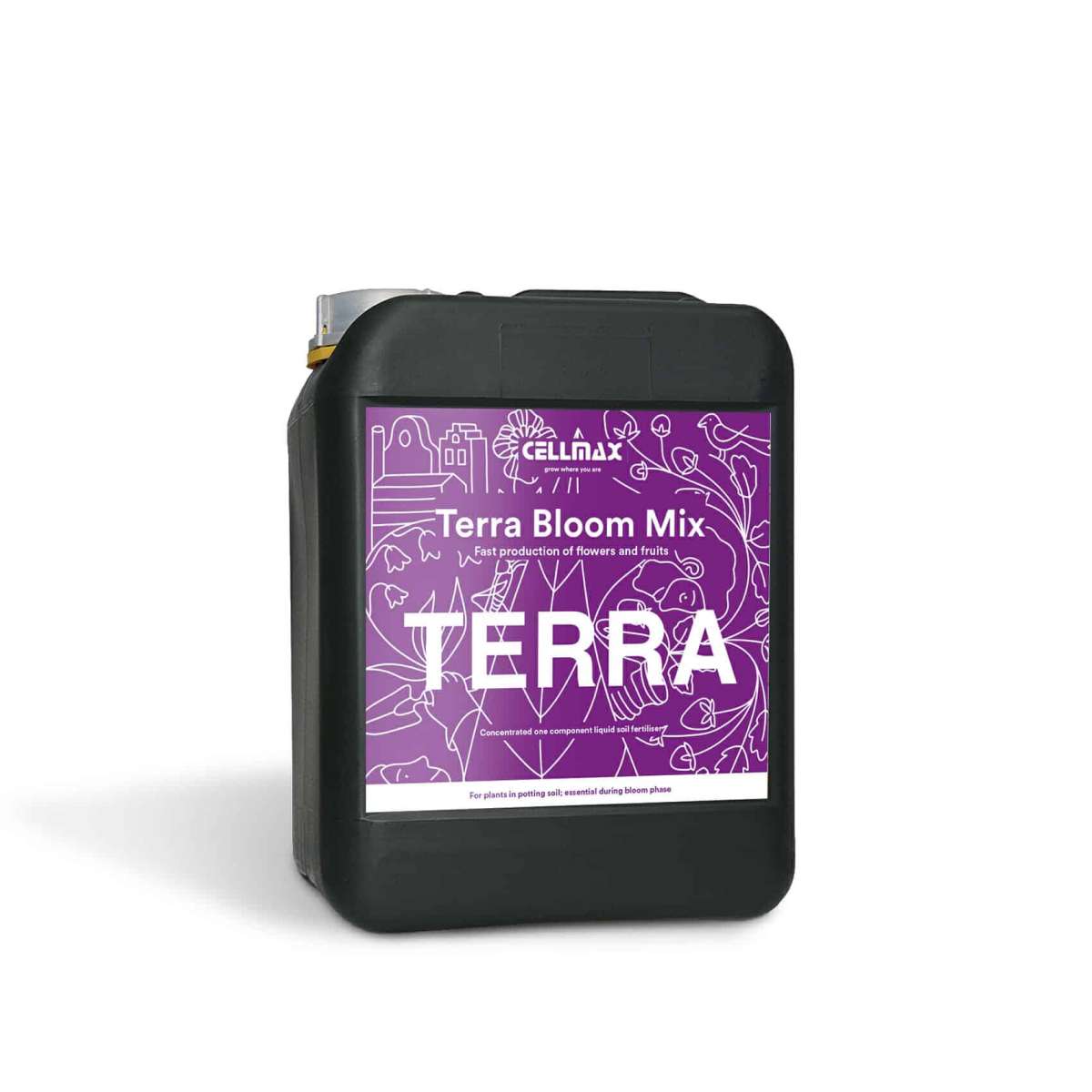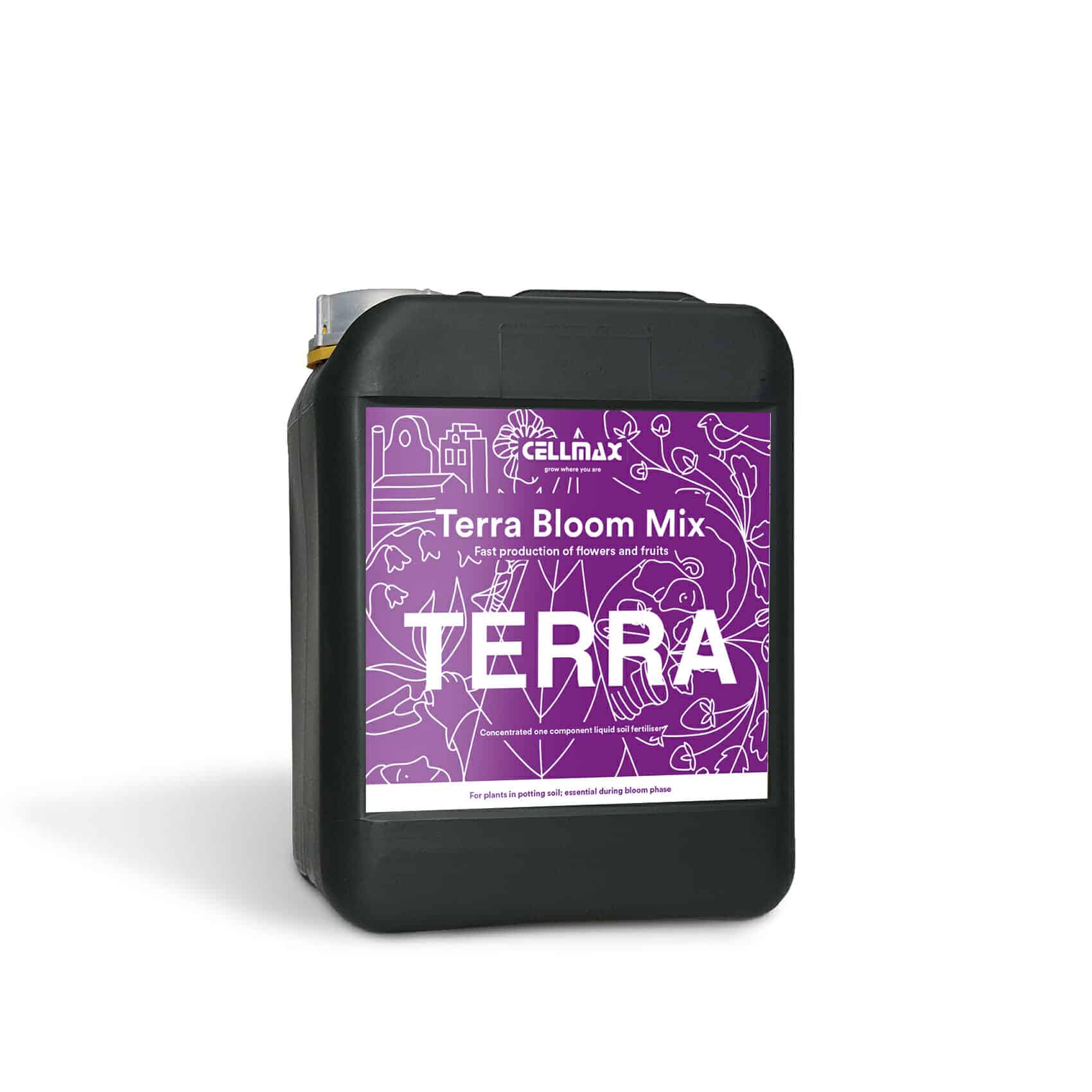 Terra Bloom Mix
De ideale toevoegingtijdens de bloeifase. Dus ook wanneer je planten vrucht dragen. In een voordelige 5 liter verpakking.
From: € 69,95
✓

Free Shipping

✓

All prices include taxes

✓

Track & trace

✓

Packed clean and dry in boxes

✓

Delivered within one to three business days

✓

Environmentally conscious and sustainable transport

✓

Exchange or return within 30 days
Cellmax Terra Bloom Mix is a concentrated, one component, liquid soil fertilizer especially for blooming plants which are grown in potting soil. This product contains directly admissible phosphorus and potassium, which is extremely necessary for flowering plants. The balance of macro and micro elements in Terra bloom mix will accelerate the production and size of flowers and fruits in your plant. Suitable for Indoor and Outdoor use.
Terra Grow Mix ensures rapid absorption of fertilizers by your plant and is easy to use.
NPK: 2-2-6
Transparancy
We are therefore transparent about how we make our products. You can read the complete composition of all products on the packaging. This way you know exactly what you are growing and what you are eating.