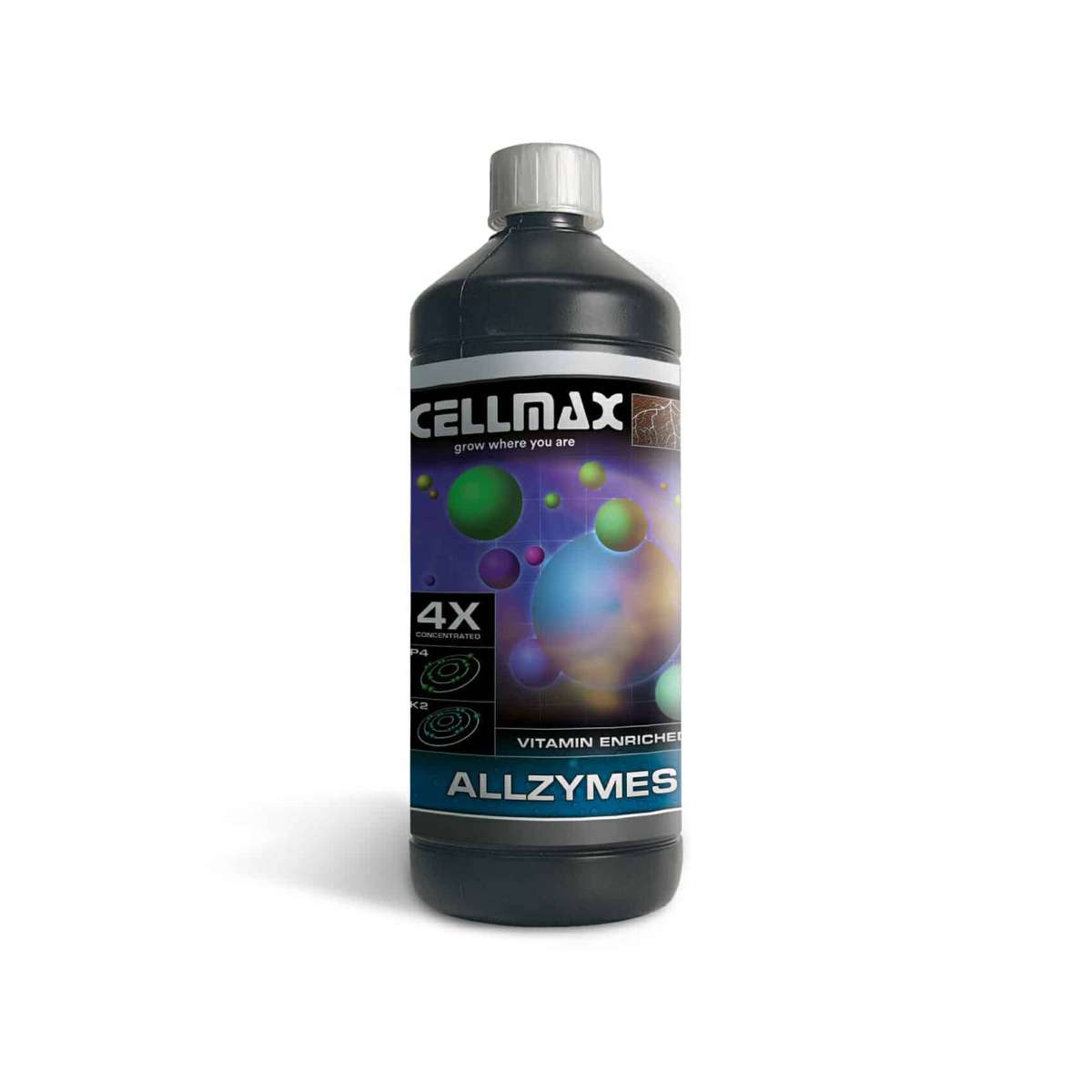 Cellmax Allzymes
Converts dead organic matter into useful nutrients. With vitamins and cactus extracts for an active soil life and a higher resistance.
From: € 22,50
✓

Free Shipping

✓

All prices include taxes

✓

Track & trace

✓

Packed clean and dry in boxes

✓

Delivered within one to three business days

✓

Environmentally conscious and sustainable transport

✓

Exchange or return within 30 days
Cellmax Allzymes is the successor of the Cellmax Super Enzyme. After years of research and testing, we have developed a highly concentrated enzyme preparation with a highly concentrated enzyme solution. It has an improved shelf life and gives more certainty of active enzymes in the soil. Allzymes contains active cellulase and pectinase complexes. These enzymes ensure a better micro life in the soil and the decomposition of dead organic material. During the breakdown of dead organic material, useful sugars, nutrients and proteins are made available to the plant. Cellmax Allzymes is a unique blend enriched with vitamins, phosphates, potassium and cactus extracts to activate the plant's natural defenses.
Usage
Shake well before use. Dilute 1ml on 1L of water (1:1000). Suitable for any cultivation method and any culture medium. Give constantly with nutrient water from the 4th week of growth. Substrate cleaning guideline: When using older (untreated) substrate, double the dosage.
Warning
Do not store nutrient water with Allzymes for longer than 2-4 days. Do not use with hydrogen peroxide. Note: This new formula contains a higher EC value than the previous Cellmax Super enzyme recipe!
Transparancy
We are therefore transparent about how we make our products. You can read the complete composition of all products on the packaging. This way you know exactly what you are growing and what you are eating.