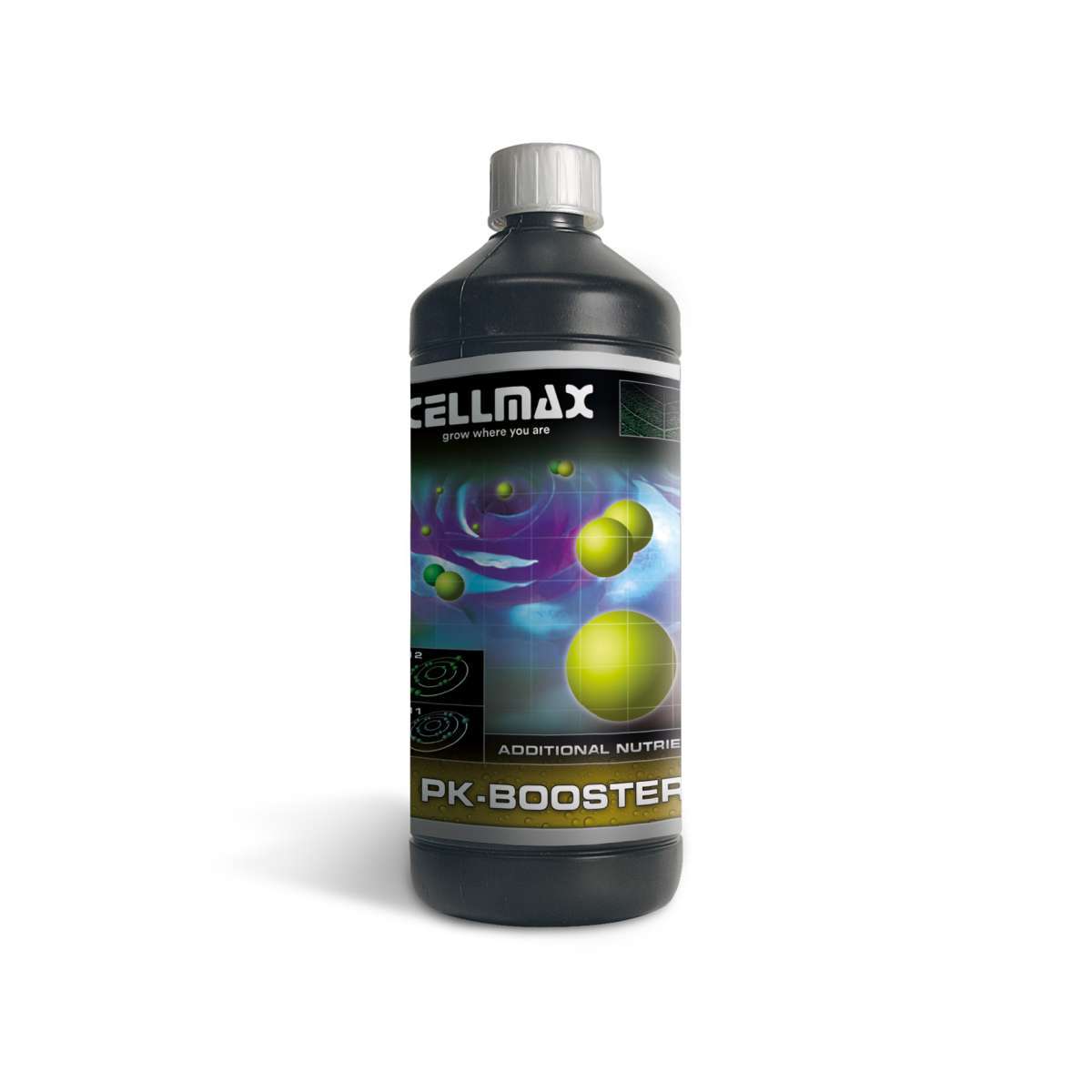 Cellmax PK-Booster
Cellmax PK booster is a concentrated liquid phosphorus and potassium booster for the development of flowers and fruit. This powerful product guarantees a higher yield, bigger fruits and stronger plants.
From: € 17,50
✓

Free Shipping

✓

All prices include taxes

✓

Track & trace

✓

Packed clean and dry in boxes

✓

Delivered within one to three business days

✓

Environmentally conscious and sustainable transport

✓

Exchange or return within 30 days
Professional Booster for flowers and fruit
Cellmax PK Booster is a high-quality product, based on pure phosphorus and potassium. This product stimulates the development of the fruits of plants in the flowering phase.
Potassium is important for the cell pressure and volume of the plant cells. Potassium influences photosynthesis, the production of energy cells and the absorption of carbon dioxide. Flowering plants need large amounts of potassium to survive. Phosphorus is necessary for proper fruit development.
Cellmax PK Booster is made from pure raw materials of the highest quality. The carefully balanced composition is completely soluble in tap water, so that all raw materials can be fully absorbed by your plants. The purity of phosphorus and potassium in Cellmax PK Booster ensures an even faster absorption of nutrients.
Usage
PK Booster can be added to the feed water. Cellmax recommends a dilution of 15 ml in 10 liters of tap water. Apply at the beginning of the flowering phase.
Store closed and frost-free. Do not store below 5 degrees.
Warning
The concentrated product contains salts and acids that can irritate the skin, eyes, lips and throat.
P-K 11-12
Transparancy
We are therefore transparent about how we make our products. You can read the complete composition of all products on the packaging. This way you know exactly what you are growing and what you are eating.