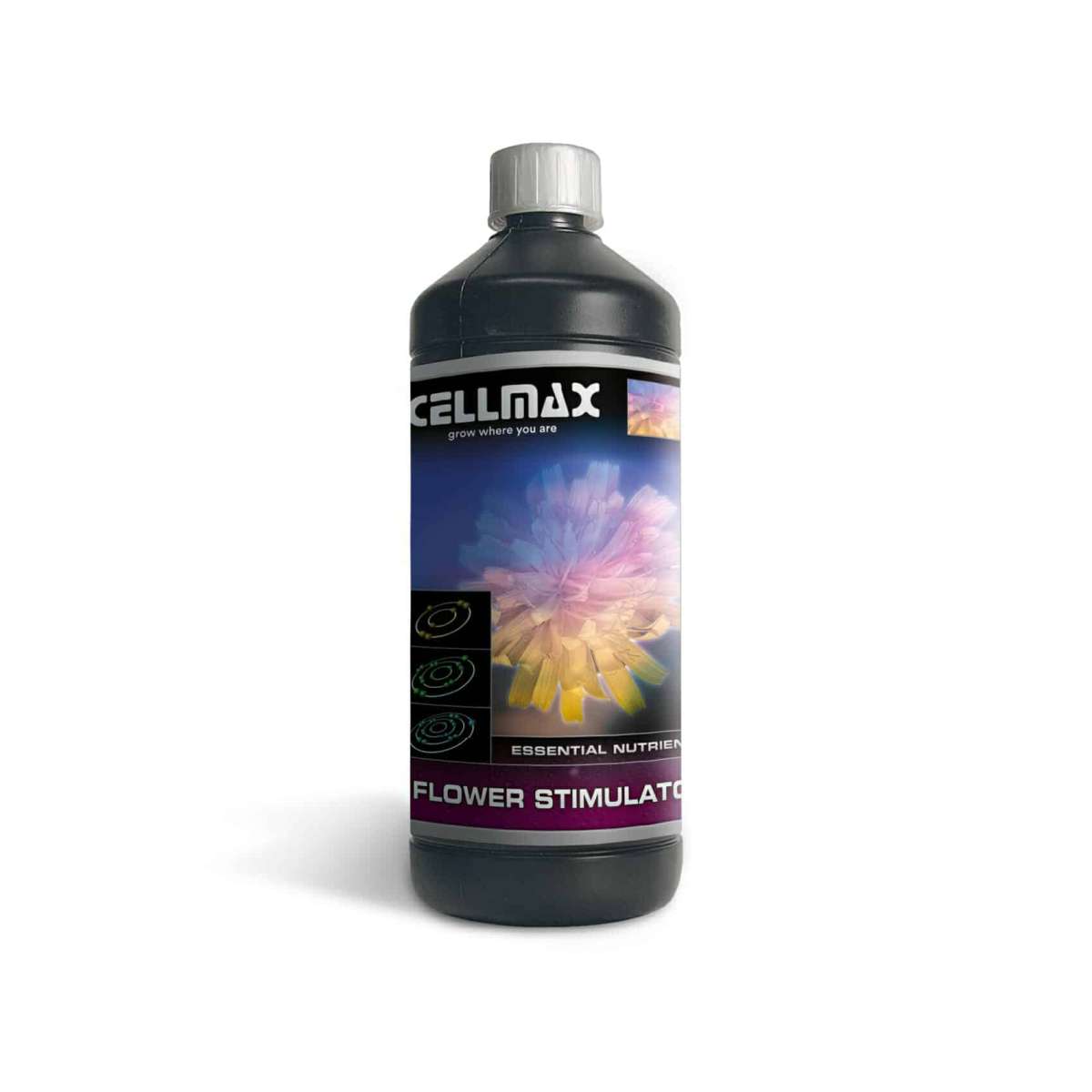 Cellmax Flowerstimulator
This natural food supplement improves the absorption of nutrients during the flowering phase. For abundant flowers and full fruits.
From: € 49,50
✓

Free Shipping

✓

All prices include taxes

✓

Track & trace

✓

Packed clean and dry in boxes

✓

Delivered within one to three business days

✓

Environmentally conscious and sustainable transport

✓

Exchange or return within 30 days
Cellmax bloeistimulator voor bloemen en fruit
Dit natuurlijke voedingssupplement verbetert de opname van de voedingsstoffen, zodat je plant gezond en sterk wordt. Cellmax Flower Stimulator verhoogt de effectiviteit van de fotosynthese, waardoor je plant meer vrucht draagt en dus meer opbrengst geeft. De werking komt tot stand door de aminozuren, vitamines en sporenelementen, die een snellere en uitbundiger eindresultaat garanderen. De complexe moleculaire samenstelling zorgt voor een effectievere opname van de totale voeding door je plant. Een intensivering van je vruchtsuikergehalte en de verhoging van de weerstand van je plant, zal je planten gezonder laten leven. Ziektes en plagen krijgen veel minder de kans zich te manifesteren.
Cellmax producten bevatten alleen de meest pure en hoogwaardige ingrediënten die perfect zijn opgelost om 100% beschikbaar te zijn voor je planten.
Dosering
2ml per liter (1:500) tot maximaal 4ml per liter (1:250)
Usage
Goed schudden voor gebruik. Fles goed sluiten na gebruik. Beste resultaat bij gebruik in combinatie met Cellmax reguliere plantenmeststoffen toedienen na het begin van de bloeifase, binnen 7 dagen een gemengde voedingsoplossing gebruiken.
Koel, donker en vorstvrij bewaren. Verwijderd houden van kinderen.
Ingrediënten
1,0% (P205)
1,5% (K2O)
0,001% (CU)
0,003% (Zn)
Transparancy
We are therefore transparent about how we make our products. You can read the complete composition of all products on the packaging. This way you know exactly what you are growing and what you are eating.